Brief history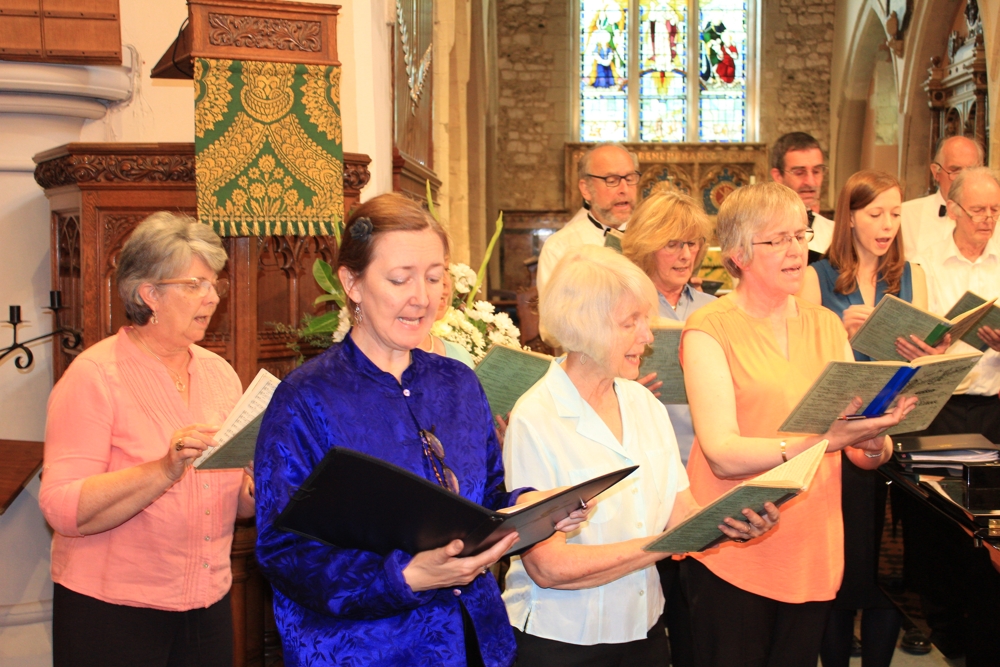 Wimbledon Chamber Choir was founded in 1975 by its present conductor Peter Smith, and a group of like-minded enthusiasts.
The group's aim was, and still is:
to present amateur concerts of a high standard in and around the Wimbledon area

to explore repertoire different from that of other local societies. There seemed little point in yet another group doing endless Messiah's and Elijah's.
The original name of our group was Music in Morden, as Morden was the venue for some of the first concerts. We chose this umbrella name because part of the original aim was to present orchestral and chamber concerts as well as choral events. A few of these took place in the early years, but as our activities have always centred on the choir, we decided to change our name to one which more accurately describes us.
Raynes Park Methodist Church has been the venue for rehearsals, and often also for concerts, for the whole of our existence. Our first concert took place at Raynes Park on 10 April 1976 . The programme comprised two works by Elgar: the Piano Quintet, and the early oratorio The Light of Life, which was performed with full orchestra. The performance of The Light of Life attracted considerable attention because Elgar's early works were not well known at that time. There was no commercial recording of The Light of Life, so an LP record of our performance was issued and rapidly sold out. The recording was favourably reviewed in the Elgar Society Journal.
To date, we've performed over 140 concerts in 40 different venues, including around 900 works by more than 300 composers. In addition, the choir has sung at a number of church services, including the weddings of the conductor and other choir members.
On 16 April 2016 the choir celebrated its 40th birthday with a special concert which included Tallis's forty-part motet Spem in Alium. We were joined by a large number of guest singers for the occasion.
New members are always welcome.